Wednesday, October 24, 2007
Posted by

Kevin
at Wednesday, October 24, 2007
No comments:
Links to this post

Friday, October 5, 2007
Posted by

PM
at Friday, October 05, 2007
6 comments:
Links to this post

Monday, October 1, 2007
"Because in our dreams, it would be really nice to just let off this enormous stink bomb in the industry."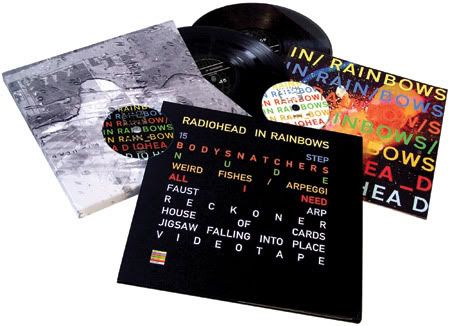 The new Radiohead album is being released next Monday. (It's called in rainbows).
The catch?
It's being released online only, and you decide how much you want to pay for it (plus a credit card handling fee). Or you can pre-order a disc-box set, which Radiohead are selling for £40 - about $80 (ships worldwide).
If this has any effect on the current models for selling music online, time will only tell.
And for those of you who don't want to go the online route, Radiohead are in talks with record labels (including EMI, Radiohead's old label) about releasing the album in the shops in 2008.
*Radiohead's site may take a while to load.
Posted by

Kevin
at Monday, October 01, 2007
2 comments:
Links to this post